Kate Kustova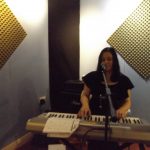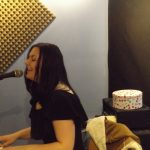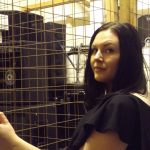 Kate Kustova plays keyboards, sings and works on musical arrangements. She also contributes occasional guitar parts to live performances.
Born in Russia, brought-up in Lithuania and educated in England, Kate is a true citizen of the world. Her formal musical training at a conservatoire in Vilnius was followed by a degree in business and politics the University of Essex in Colchester, and she's lived in that city ever since.
Kate's musical influences range from Queen and Coldplay to Dixie Chicks and Willie Nelson, taking in Tchaikovsky and Mozart on the way.