Upcoming Gigs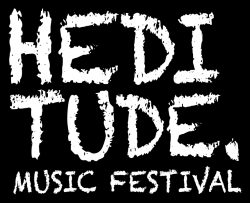 Our next gig will be Heditude 2019. We'll be popping up at various Open Mics before that to try out some new songs and new arrangements, but we don't plan to do any more gigs before June.
Bookings
We've all got 'properly responsible' day jobs, so midweek gigs usually need to be near home. We're more than happy to travel for gigs on Saturdays and Sunday afternoons.
If you like the sound of Hargreaves playing at your pub or event, For more information or to book Hargreaves for your venue, please call 07432 189149 or go to the Contact Us page. Or else please email us with your contact details/telephone number and we'll get back to you (usually the same day).
Past Gigs
We've played gigs in;
5th May 2018 – Colchester – 7:00 pm – Showcase gig (plus support) at The Russian Community Centre – by invitation only
11th May 2018 – Hadleigh Folk and Acoustic Music Nights
9th June 2018 – Bed Fest – Henshaws Centre, Knaresborough, North Yorkshire
10th June 2018 – The Blues Bar, Harrogate, North Yorkshire

30th June 2018 – Heditude 2018, Sible Hedingham, Essex (opening act)

26th August 2018 – Moonfest, The Half Moon Inn, Belchamp St Paul
1st September 2018 – Bobstock – Kedington Community Centre, 

Arms Lane, 

Kedington, Nr. Haverhill

Bishop Auckland (wedding)
Colchester – Private Party – 16th December 2017
Crook (Co. Durham)
Dublin (Republic of Ireland) – Violet & Daffodil Ball in aid of Irish Cancer Society
Gateshead
Harrogate – including The Blues Bar, The Black Swan, and others (plus a wedding)

Knaresborough – FEVA Arts Festival (open-air stage) plus several acoustic gigs in various pub

Leeds – The Grove, The Primrose, The Hop (Leeds Blues Festival) and several others
Rippon (North Yorkshire) – The Bull
Rotherham
York
Now we're based in East Anglia and we'll be coming to a venue near you soon!
Click <here> to view/listen to our repertoire and set-lists.